Smokie joined "The Legends Live" Tour half way through due to prior commitments.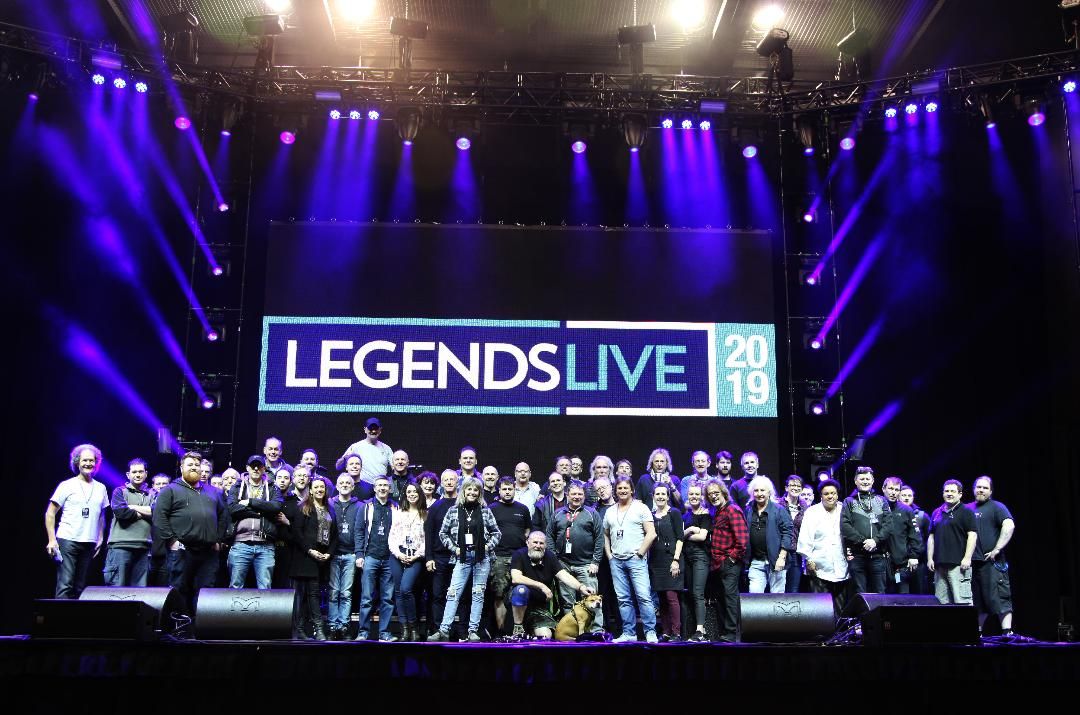 I arrived early for our first show at the Metro Arena in Newcastle and straight away I realized just how big the production was on this tour.
Security arrangements that had been made prior to the tour were slick and the whole thing had a feeling of slick well prepared teams doing their bit to make all the cogs work together.
I went backstage and seeing the three trucks in there I knew the production was top notch, the lighting really was good and the organisation was in full flow with soundchecks being kept to correct timings so that everything would run smooth!
During our soundcheck Suzie Quatro came up on stage to say hello, we hadn't seen her for a long time, I think she enjoyed seeing her old competition and of course we all have an immense respect for each other.
Suzie also told me she loved my sound and we shared a few words about my Hughes & Kettner amps, she's still interested in gear; I noticed Suzie had moved over to Orange amps for this tour.
Smokie had a good gig in Newcastle, but I could feel the nerves in the band, something that is unusual for Smokie, it also doesn't help when you've joined halfway through the tour!
The following night in Nottingham though felt a whole lot different and Smokie did what they do best, we'de settled in and everyone played in a much more settled way. Our crew as always did a sterling job and I looked forward to the rest of the Arena's the following week.
Wembley Arena, is one of those iconic arena, that has been going for years, it's getting old, it's a little tatty, but there's just something about it that I just love!
We stormed the night and Smokie were now in full flow doing what we do best.
The following morning I sat with Suzie Q's backing band and we shot the shit about old times and had a good catch-up!
Birmingham NEC was another great show, we had many compliments about our sound which is always nice to hear!
I drove to Liverpool with my two daughters, Kyrie and Nikita. On the way home they were both singing "Bye Bye Baby" the Bay City Rollers song . . . . . Then I couldn't get it out of my head either. Liverpool was another performance from the lads that left everyone knowing why we do so well around the rest of the world!
The final gig in Bournemouth went without incident. I sat next to Suzie Quatro at dinner, we reminisced about years gone by and the tours we did together with Rainer our then promoter. Suzie eventually married Rainer and we had a good laugh about how all the bands said it wouldn't last . . . . well fair fucks to the pair of them, they're still going strong!! . . . . It was great to see Suzie, and as per usual, she did her thing faultlessly!
So there you have it . . . . Another UK tour in the bag.
 
I have a couple of weeks off now and I'm preparing to leave for the summer months in my home in sunny Spain.
See you soon!